Customer Satisfaction Is Our Only Policy®
Silver Service®. It's the best heavy equipment customer service in the industry. Customers aren't buying a product or service from us. They are buying our Silver Service® guarantee – that they will always be left happy, no matter what, as long as all actions are ethical.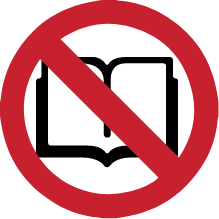 NO POLICY BOOK
There's no policy book to limit what every Arnold associate can do to guarantee satisfaction.
SMILES, GUARANTEED!
Our associates are not only empowered, but are obligated to make you, our customer, smile.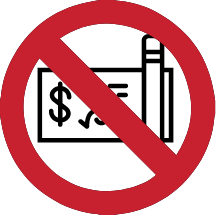 NO SALE IS FINAL
"FINAL" is not in our vocabulary — that is because Silver Service® provides ongoing peace-of-mind to every customer for years after the initial purchase.
WHAT OUR CUSTOMERS ARE SAYING ABOUT SILVER SERVICE®
"The service is outstanding. Again, you are not just buying product, you're buying the service with these guys. What makes it so nice is when we're very concerned about the project and what's happening in the field – they are taking care of all the stuff behind the scenes, with the equipment, people, and everything… You need a big support system with this equipment. So, we have always relied on Arnold Machinery and we would not be where we are today without them."
Grant Fisher, Fisher Industries
"In a time where customer service is all but lost, you can trust in the Arnold Machinery Silver Service."
Kyle West, Google Reviews
"I had a previous post with a bad experience in PM done by Arnold and financing issues with their lifts. Branch Manager Mark and Pat immediately got in touch with us and got to work on a remedy. They have since toured our facility, provided free PM work on our lifts, reimbursed for our labor and financing issues. They went above and beyond to ensure we're taken care of. These guys really do stand by their Silver Service Agreement. Few companies operate that way these days and that is something I truly appreciate. I am actually glad things got messed up at first because it showed their true colors on how they conduct themselves professionally and how they care about their customers.. Arnold has our business going forward permanently . Can't praise them enough on how they took care of us and fixed our problems."
– Josh Dupuy, Denver, Google Reviews
"I can tell you, our favorite thing about Arnold Machinery and General Implement is they stand behind what they say they are going to do. They give us the Silver Service® we need, and we can trust them in everything they do."
Fred Titensor, President, Valley Implement
"What makes Silver Service® so unique is, they guarantee everything. They back it and if you're not happy and completely satisfied, they'll come and make it right and correct it for you."
Kirk Hellofs, V.P. of Operations, States Logistics
INTEGRITY
Integrity means you act with sincerity, honesty, and candor. Having integrity means you return phone calls promptly. If you say you are going to do something on Tuesday, you do it on Tuesday, or you call your customer in advance and tell them why you can't.
DISCIPLINE
Discipline means you must always exercise self-control and self-restraint. Discipline means that you gather accurate data about your business, you review this information in a timely manner, and you use it to guide your decision making.
EMPATHY
It is the capacity to experience another person's feelings or ideas. In business, this means that you must always put yourself in the position of the customer. In order to structure a deal that satisfies the customer, you must always take the time to truly understand their needs and concerns.
DON'T BELIEVE US?

HEAR MORE FROM OUR CUSTOMERS IN OUR COMPANY VIDEO
READ MORE ABOUT SILVER SERVICE® IN THESE BOOKS WRITTEN BY SILVER SERVICE® CREATOR AND OUR LATE CHAIRMAN OF THE BOARD, AL RICHER
Silver Service® – The Foundation of a Management Philosophy
&
Arnold Machinery Company – The First 75 Years
(Click the books to open up the pdf copies)